Terms of Service, Notice of action/s
Due to the abuse I have recived in real life by persons that are less then inteligent, this communication and other web presents will be deleted in accordance with terms. Notice is provided only as a courtesy for those whom frequent here and are for the lack of better words perhaps the only inteligence worthy of a closer friendship. No further information will be provided and the decision is final - thankyou for your time.
UAV Port
Welcome to the Official Worldwide website of UAVPorts; The website for all Uninhabited Airborne Vehicle Ports, Satellite Ports, inter-planet Ports, and Ground machine catching and launch systems; Just like an Airport, some without people; Perfection.

As the official worldwide author and regulator for laws governing all uses/users of UAVPORTS - media, notices relating to issues, design, maintenance, use, safety, mission statement, and allowable users may be found on the notice page.


meanwhile...


RC Jets
Electric Ducted Fan - Foam Airframe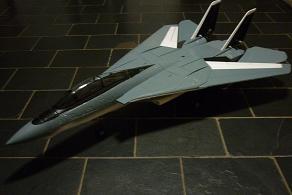 F-14 Tomcat, Jolly Rogers

F-35 Joint Strike Fighter

LX-22 Raptor

F-22 Raptor

F-35 Joint Strike Fighter

F-22 Raptor

F-22 Raptor
RC Planes
Electric Propeller - Foam Airframe

Super Cub Lp

F22 Raptor
Radio Control Parts
Electric Remote Control - Fly by wire
FS-CT6B FlySky 6 Channel Transmitter TX/RX
Turnigy 9X (FlySky re-badged) 9 Channel PCM/PPM Transmitter TX/RX
ArduPilot (Legacy) DIYDrones 4 Channel controller
Maps, locations
Thanks for visiting the offical worldwide regulator of all UAV Port/s